If you or someone you love has been injured in an accident, you should not have to suffer any more than you already have. Our expert Chicago car accident lawyers are ready to fight for accident victims. Contact us today for a free consultation.
Car accidents often happen in the blink of an eye. No one expects to be involved in a car accident while driving home from work or picking up their kids from school, but the unfortunate reality is that not everyone exercises necessary caution while behind the wheel.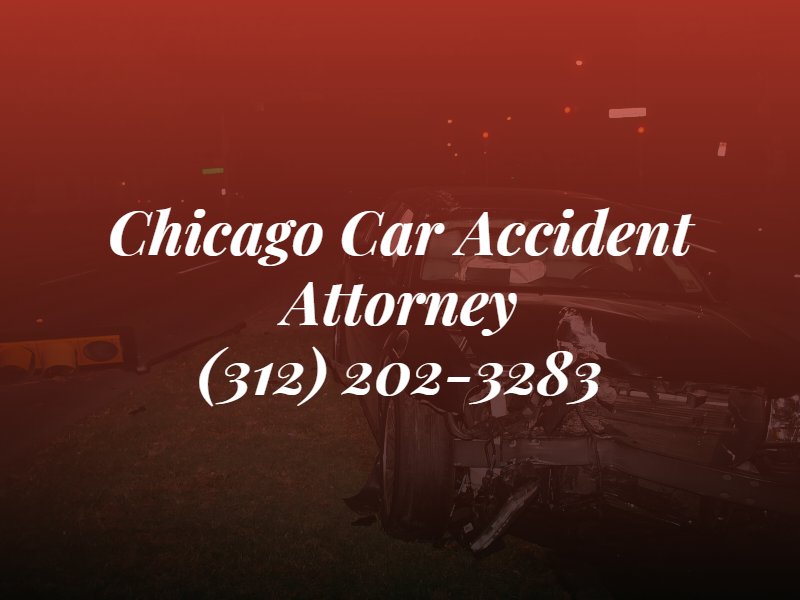 Page Navigation
How Much is my Chicago Car Accident Claim Worth?
Attorney Robert Duncan has been recognized by professional peers and past clients alike, all of whom have experienced his cunning ability to yield successful results for his clients. In fact, he has even been selected for inclusion in the Illinois Super Lawyers® Rising Stars℠ list and named to The National Trial Lawyers: Top 40 Under 40 in both 2012 and 2013. Throughout his many years in practice, Mr. Duncan has also recovered tens of millions of dollars in damages on behalf of his clients. While each car accident case will differ as no two motor vehicle accidents are the same, we will fight for maximum compensation.
Some of Duncan Law Group's most notable car accident cases include:
$2,000,000.00 verdict – car accident victim suffered a serious back injury
$700,000.00 settlement – victim suffered a herniated lumbar disc
$500,000.00 settlement – car accident victim suffered a disk bulge
$397,000.00 verdict – victim suffered a serious hand injury
$100,000.00 award – car accident victim was originally only offered $7,500
What Can I Recover After a Car Accident in Illinois?
You can seek two types of damages when you file a car accident claim: economic and non-economic. Economic damages refer to the tangible and objective losses you experience due to the car crash, while non-economic damages are the emotional and non-monetary losses.
Economic damages may include past and future medical expenses, lost wages during your recovery time, property damage, disability accommodations, physical therapy, and even transportation costs. On the other hand, non-economic damages may include the following:
Depression, anxiety, and post-traumatic stress disorder
Disfigurement due to your catastrophic injuries
Loss of future earning ability
Loss of enjoyment of life
Physical and mental pain and suffering
In certain cases, you may also receive punitive damages in addition to your compensation needs. Courts award punitive damages to punish the liable party for behavior that is willful and wanton, intentional, or fraudulent. For example, drinking and driving may constitute punitive damages in car accident lawsuits.
Calculating damages can be difficult, but help is available. Your Chicago accident attorney from the Duncan Law Group will help you determine which damages you may be eligible for and calculate an estimated amount to scrutinize settlement offers against.
What are My Legal Options After an Illinois Car Accident?
You have three main options to collect compensation after a car accident. You can file an insurance claim with the driver's insurance company, or you can file a claim with your own insurance if you have appropriate coverage. You may also file a car accident lawsuit in Illinois civil court against the at-fault driver.
In many cases, the at-fault party settles the case out of the courtroom. However, you may have to proceed to trial if you receive inadequate settlement offers or the amount of damages you suffer exceeds insurance policy limits. The Chicago auto accident lawyers at Duncan Law Group can help you determine which pathway is best for you.
How Long Do You Have to File a Chicago Car Accident Claim?
All civil lawsuits in Illinois must adhere to a statute of limitations, or a deadline by which you must file your personal injury claim or the court will likely dismiss your case. Statute of limitations may seem restrictive, but actually help preserve evidence and witness testimony.
Under Illinois law, you have two years from the date of your car wreck to file your personal injury claim. If your case involves a city or county government agency, you have one year to file. Contact Duncan Law Group as soon as possible to ensure you submit your paperwork before this deadline. Our law firm will handle everything from beginning to end.
What Do You Do After a Car Accident in Chicago?
After an auto accident, you're likely experiencing high amounts of adrenaline, shock, and heightened emotion. Even with everything going on, it's important to get your bearings and collect the information you need to support your side of the story.
Whether you realize it or not, the personal injury legal process begins at the scene of your accident. That's why it is important to stay prepared; so that you don't make a critical error and compromise your ability to recover the damages that you need. Below, you will find a step-by-step outline of the car accident process with the facts and information that you need to answer the question, what should I do after a motor vehicle accident?
Take a Deep Breath: Calm yourself as much as possible so that you can focus on what needs to be done.
Evaluate Injuries: If you or anyone else is injured, call 911 as soon as possible.
Call the Police: The police will keep an official report that you can later give to your insurance company.
Move the Vehicles: If possible, get the vehicles to the side of the road to prevent further injury.
Collect Driver Information: Write down the names and insurance information of other drivers.
Take Photos: Use your camera phone to take pictures of the cars, the road, and other details.
Don't Admit Fault: Apologizing can be used as an admission of guilt.
Don't Say, "I'm Alright.": You may have injuries you were unaware of. Say something like, "I don't think I need medical attention at this time."
Go to Your Doctor: As soon as possible after the crash, go to your doctor and make sure that there aren't any injuries you may be unaware of. In the time following the incident, document pain or injuries that occur as a possible result of the crash.

Illinois Car Accident Laws
Illinois follows a traditional fault-based system when it comes to car crashes, meaning that the driver responsible for your accident must pay for your damages and the damages that other drivers, passengers, and pedestrians suffer during the crash.
All drivers in the state must carry the following minimum amounts of insurance coverage to uphold this financial responsibility:
$20,000 in property damage coverage per accident
$25,000 in bodily injury liability per person per accident
$50,000 in total bodily injury liability per accident
You can choose to purchase more coverage if you wish, as well as additional policies to cover your losses in case you are in an accident with a negligent driver who does not have enough insurance to cover your car accident injuries.
How to Deal With Insurance Companies After a Car Accident in Chicago
It is likely that you have car insurance in order to protect yourself in case you are injured in an accident. Unfortunately, even those with insurance must take the proper steps to ensure that their claim is accepted and all legal rights are protected under the law. Working with experienced Chicago car accident lawyers if you have been in a crash can help you navigate these waters and come out with the highest possible financial recovery.
After you gather all of the relevant information about the accident, speak with your insurance company. Limit your conversation to the facts, though. Do not explain your actions, but simply state the facts and describe the accident. Avoid talking about your personal feelings, etc.
In order to ensure that you provide all the proper evidence of the other driver's fault, insurance companies should be provided with copies of:
Police report
Medical records
Traffic citations or tickets given
Photos of the accident scene
Identification of witnesses
Photos and documentation of injuries
Documentation detailing wage loss
After being injured in a car wreck, most people expect the auto insurance company to be on their side. The unfortunate truth is that most insurance adjusters only care about settling your claim as quickly, and for as little money, as possible. For this reason, you should not hesitate to discuss your case with an experienced car accident attorney in Chicago before you settle your claim. You may be entitled to much more money than you are being offered, so it is important for you to explore your options. The Chicago personal injury attorneys at Duncan Law Group are not afraid to take your case to trial if the auto insurance company is unwilling to offer fair compensation.
Types of Car Accident Cases We Handle in Chicago
With the help of a Chicago accident lawyer from Duncan Law Group, you can seek fair compensation for the physical, emotional, and financial losses that you have suffered. Contact our firm today to learn more!
Our law firm represents clients injured in all types of auto accidents, including cases that involve:
Aggressive driving
Reckless driving
You are entitled to recover a monetary award when you have been hurt in a car accident caused by another person. Working with our firm's Chicago car accident attorneys, you can recover compensation for medical bills and hospitalization costs, future medical treatment, lost earnings, pain and suffering, and emotional distress.
For all types of car accident claims and lawsuits, Duncan Law Group is here to help you recover the maximum compensation owed to you. If your loved one passed in a car accident, please contact our Chicago wrongful death attorneys. A free case evaluation regarding the details of your car accident can be scheduled with a Chicago car accident lawyer from the firm, so don't wait to contact Duncan Law Group today. We care about car accident victims and helping them recover maximum compensation.