No one expects their loved one to be so mistreated at a facility that is supposed to care for these often vulnerable, weak, and incapacitated residents. When such negligence or abuse occurs, family members may need to resort to legal action with the help of a Chicago nursing home abuse lawyer to stop abusers and obtain justice and compensation for the victim. If you have a family member whom you believe has been mistreated or neglected at the hands of a nursing home or assisted living facility, you can rely on the team at Duncan Law Group. Our Chicago nursing home abuse attorneys at Duncan Law Group can provide the legal support and guidance you need.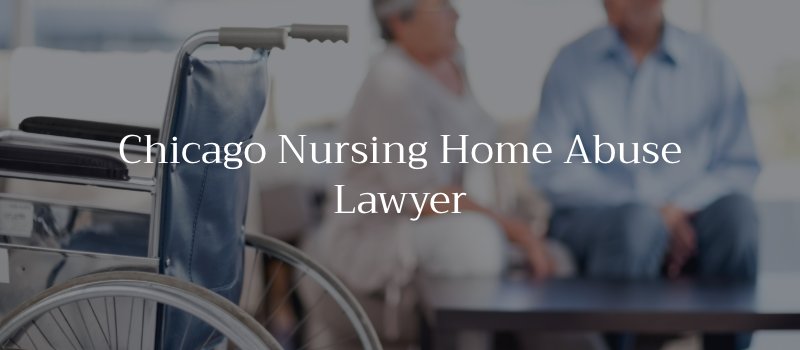 With an exploding population of people over the age of 65 throughout The United States, more and more families rely on nursing homes and senior care facilities to provide for the daily needs of aging relatives. Unfortunately, the nursing home industry has not been able to keep up with the demand for these services, resulting in unqualified and unskilled staff being employed by these facilities. The incidence of neglect and abuse of seniors in nursing homes has risen, with such cases involving abuse of basic needs, medications, medical care, financial abuse, and even sexual abuse, assault, and battery.
Page Navigation
Has a Loved One Been Harmed in a Chicago Nursing Home?
If you believe that your elderly loved one has been harmed while under the care of a nursing home facility, timely action will be crucial. Nursing home abuse and neglect is often overlooked for no other reason than a lack of evidence, but with the help of a Chicago personal injury lawyer from Duncan Law Group, you can fight to ensure that the liable party's negligence is brought to light.
Even if the victim is unable to communicate their side of the story, our firm may still be able to build an effective nursing home abuse case by:
Collecting all pertinent evidence / documentation
Examining the victim's medical records
Speaking to other residents at the facility
Examining any police reports that have been filed
Reviewing the victim's financial records
Signs of Nursing Home Abuse
Nursing home abuse can involve many violent, heinous actions that can be difficult to identify. The National Council on Aging estimates one out of every 10 Americans aged 60 years or older has experienced some form of elder abuse. In contrast, approximately one out of every 14 elder abuse victims report their cases to the police.
Reporting abuse can be very difficult for victims, especially elders. The victim can feel shame, embarrassment, or like he or she deserves the mistreatment. Although abuse is difficult to spot, it is important for family members and loved ones to look for common signs of violence.
Warning signs of nursing home abuse often include the following.
Physical Abuse
Unexplained broken bones or sprains; bruising, scars, and welts; signs of restraint, such as rope marks; broken possessions, such as eyeglasses or mobility equipment.
Emotional Abuse
Signs of trauma, such as rocking back and forth; mumbling; unresponsiveness or listlessness; thumb sucking; belittling, threatening, or controlling behavior from a caregiver.
Neglect
Bedsores; unsanitary room conditions; unexplained weight loss or malnutrition; infections; errors in dispensing medications; signs of sedation or overmedication.
Financial Abuse
Unexplained bank accounts, withdrawals, or credit cards; missing money or possessions; sudden changes to a will or power of attorney; lack of adequate medical care despite financial access.
Sexual Abuse
Bruising around the genital area; bleeding; stained or bloody undergarments; unexplained infections or sexually transmitted diseases.
Caregivers often perpetuate abuse in nursing homes. If your loved one seems scared of a staff member or a staff member will not allow you to visit your loved one by yourself or at all, abuse may be occurring. Depression, anxiety, low self-esteem, and sudden changes in behavior are also indicators of abuse.
What to Do If You Believe a Loved One Has Been Abused in Chicago
Abuse is a sensitive topic, and it can be difficult to approach this subject with an elderly family member. However, the longer the elder abuse continues, the longer your loved one will be subject to mistreatment and be at risk for financial loss, permanent injuries, or death.
If you believe your loved one is experiencing nursing home abuse, take the following steps to protect him or her and seek help.
Ensure your loved one's safety. Call 911 if he or she is in immediate danger or move your loved one from the facility.
Speak to your loved one. Ask him or her if he or she experienced harm, threats, or other types of mistreatment at the nursing home. Keep in mind that your loved one may not want to talk about the abuse. Remind your loved one that you are here to support him or her and continue to trust your instincts if you feel like something is wrong.6aaa
Document as much evidence as possible. Take photographs of your loved one's injuries. Save all records that detail the abuse, such as medical records, bank statements, and police reports. Start a journal where you detail the events that caused you to suspect abuse and your loved one's recovery.
Contact a nursing home abuse attorney to discuss your loved one's case. Your Chicago nursing home abuse lawyer can help you contact the nursing home administrators and discuss their grievance resolution policies, if you do not feel comfortable doing so alone. Your attorney can also help you file a complaint with the Illinois Department of Human Services or escalate your claim to a lawsuit, if necessary.
Common Types of Nursing Home Abuse & Neglect in Chicago
Neglect and abuse in a nursing home or assisted living facility can consist of things like untreated bedsores, medication errors like over-medication, malnutrition, dehydration, lack of appropriate medical care, and falls. You can also take legal action over physical abuse resulting in cuts, bruises, welts, sprains, or broken bones, enforced isolation or restraint, emotional abuse consisting of threats, humiliation, or ridicule, sexual abuse, or predatory financial behavior by caretakers, such as fraud, theft, and more.
The Illinois Nursing Home Care Act is legislation geared toward protecting these vulnerable senior citizens from such mistreatment. By discussing your case with an experienced personal injury attorney in Chicago, you may not only be protecting your family member but others who could become targets of such abuse as well. The team at Duncan Law Group has been advocating for the rights of victims for more than a decade, and we are prepared to do the same for you. Call now for a free consult!
When you come to Duncan Law Group for help with your nursing home abuse case, you can trust that you will be treated as more than just a case number. We truly care about the well-being of our clients and their families, and we do everything in our power to ensure that they are fairly compensated for the physical, emotional, and financial damages that they have suffered. This determination has helped us to secure tens of millions of dollars on behalf of our clients, as we are ready to do the same for you.
Contact our office today to schedule a free case evaluation with our award-winning attorney!