When your child has suffered an injury, you need a tireless and devoted advocate by your side. The Chicago birth injury lawyers at Duncan Law Group are here to help. Call our law firm now for a free consultation to discuss your options.
Page Navigation
What is a Birth Injury?
A birth injury is any damage that occurs as a result of the birthing process. There are few experiences that can be more upsetting than learning that your child has suffered a serious injury at birth. After months of dreaming about the day when you finally get to meet your child and welcome him or her into the world, you are met with the devastating news that something happened during the labor and delivery process which caused your baby to be seriously injured.
Unfortunately, many parents in this situation make a serious mistake: they assume that the obstetrician and nurses did everything that should have been done to prevent the birth injury.
Doctors – no matter how much education and training they receive – are susceptible to error just like anyone else. When they make mistakes, the consequences can be disastrous for the health and happiness of the patient. While some birth injuries are unavoidable, many are the direct result of negligence or oversight on the part of the attending doctor.
How Can a Chicago Birth Injury Lawyer Help?
The aftermath of a birth injury can be painful and overwhelming for a mother and her child. If you were injured due to the negligence of a healthcare provider, you may have grounds for a medical malpractice lawsuit. In these situations, a Chicago birth injury attorney from Duncan Law Group can help.
The Chicago personal injury attorneys from our law firm can guide you through the litigation process, handling all aspects of your claim so you can focus on recovery. A birth injury lawyer can provide several benefits to your case, including the following.
Knowledge of Illinois medical malpractice law
Experience handling cases similar to yours
Access to expert medical witnesses who can provide testimony on your behalf
The ability to calculate the full extent of your damages, helping you avoid an insufficient settlement offer
Experience negotiating with at-fault medical providers and their attorneys, acting as an advocate for you during these discussions
Access to investigatory resources and scientific evidence that you can use to prove your right to compensation
Experience working in the Chicago court system and the ability to advise you through each step of the litigation process
Whether your child has suffered Erb's palsy, cerebral palsy or another type of birth injury, it is of vital importance that you meet with a Chicago birth injury attorney who can help you explore your legal options and determine whether you have grounds to file a medical malpractice claim.
If you have a birth injury case, a Chicago birth injury attorney from Duncan Law Group may be able to help you recover financial compensation for all of the ongoing medical care that your child may require in the future, as well as payment to replace the income that your child may be unable to earn in order to be economically independent. It may even be possible for our legal team to help you claim damages for pain, suffering, and emotional distress.
What are Common Types of Birth Injuries?
There are numerous ways that a doctor or nurse can cause injury to a child during the birthing process. One of the most common injuries is Erb's palsy. Erb's palsy injury is often caused by a doctor's use of excessive force in pulling on the baby's head during delivery.
In some cases, such a maneuver is necessary to resolve a distressed labor (known as shoulder dystocia); but even then the question can be raised: should the doctor have ordered a cesarean section (c-section)? This question is especially important if circumstances, such as gestational diabetes or a small pelvis, increase the mother's chances of an at-risk delivery.
Other common birth injuries include but are not limited to:
Brachial Plexus injuries
Brain damage
Broken bones
Bone fractures
Cerebral palsy
Facial nerve paralysis
Fetal distress
Kernicterus
Medication errors
Perinatal asphyxia
Umbilical cord compression or prolapse
Wrongful death
No baby should suffer due to the excuses of a doctor. You have the right to medical care and your infant should not be harmed by a doctor's failure to act accordingly. When you show signs of distress, complications, or existing signs indicate that action needs to be taken, a doctor that fails to act can be held accountable for their medical negligence.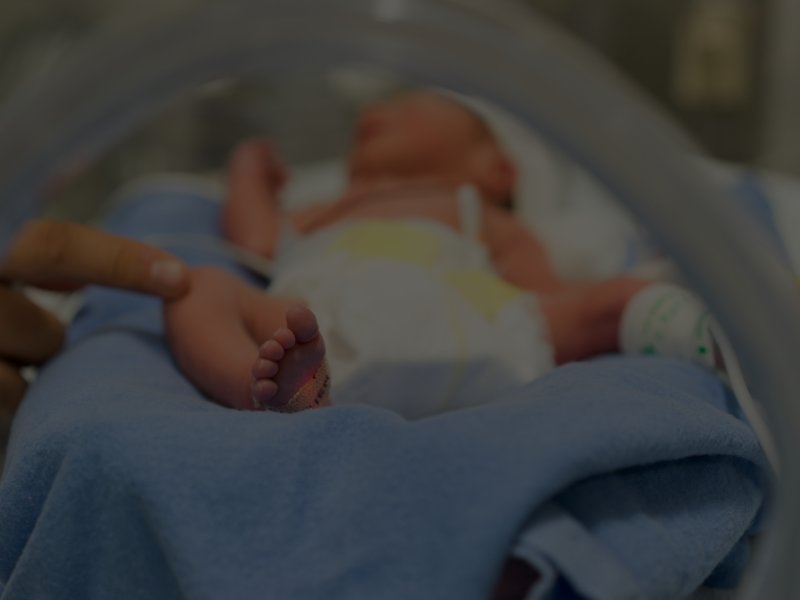 What Compensation Can I Recover in an Illinois Birth Injury Lawsuit?
In a birth injury lawsuit, you have the right to recover compensation for the economic and non-economic damages you and your family sustained. Economic damages refer to the tangible, financial losses you experienced. On the other hand, non-economic damages involve the intangible pain and suffering you and your injured child endured.
Common types of compensation in birth injury claims include the following.
All past and future medical expenses, including you or your child's long-term care costs
Any disability accommodations you or your child requires, including modifications to your home and vehicle
The cost of live-in caregivers, rehabilitation, and any necessary therapies
Lost wages and the loss of future earnings, if you are unable to return to work due to the birth injury
Physical pain and suffering, such as disability, disfigurement, and chronic pain
Emotional pain and suffering, such as mental anguish and the development of mental health conditions like depression, anxiety, or post-traumatic stress disorder
Loss of care, companionship, love, consortium, or quality of life
To prove your right to this compensation, you will need to supply pieces of evidence such as medical bills, paystubs, and journal entries detailing how the injury has impacted you and your injured child. Your attorney may apply certain formulas to quantify your intangible pain and suffering damages. For long-term care costs, your lawyer will enlist the help of expert witnesses, such as life care planners and economists, who can provide an accurate dollar value for your child's future needs.
Unlike other states, Illinois does not place a cap on the amount of damages you can recover in a birth injury lawsuit. State law previously placed a $500,000 to $1,000,000 cap on non-economic damages, but the Illinois Supreme Court ruled this limit unconstitutional in the 2010 case LeBron v. Gottlieb Memorial Hospital. To calculate the full extent of your damages, speak to an attorney at Duncan Law Group as soon as possible.
Who Is At Fault for a Birth Injury?
All medical professionals, including obstetricians, nurses, surgeons, and physicians, have a duty to uphold a certain standard of care while treating patients. If any provider deviates from this standard of care and causes harm to a patient, he or she may be liable for the patient's damages. In some cases, a healthcare facility such as a hospital or clinic may also be at fault for the actions of its employees.
To prove an Illinois birth injury lawsuit, you will need to prove that the at-fault medical provider's actions deviated from what a reasonably prudent and similarly trained medical professional would have done under the same circumstances. You will need to provide sufficient evidence to support the following four elements.
The at-fault party owed you a duty of care. All healthcare providers owe a duty of care to patients they treat in a formal capacity.
The at-fault party breached his or her duty of care through a negligent act or failure to act.
The at-fault party's breach of duty caused the birth injury.
You, your child, and your family sustained damages due to the birth injury that you can collect in your lawsuit.
A Chicago birth injury attorney from Duncan Law Group can help you gather the necessary evidence to support these claims and hold the at-fault party accountable for the birth injury. Documents such as medical records, expert witness testimony, scientific studies, and independent medical evaluations can help establish you and your injured child's right to recovery.
How Long Do I Have to File a Birth Injury Claim in Illinois?
All civil lawsuits in Illinois are subject to a rule known as the statute of limitations. Under this law, you have a specific period of time to file your lawsuit, or the court will dismiss your case. For medical malpractice claims, you have two years from the date you knew or should have known that you suffered an injury due to the healthcare provider's negligence.
The statute of limitations differs for injured children. If your child sustained an injury at birth, you must file the claim within eight years of the date of his or her injury. You cannot file the claim past your child's 21st birthday. To identify your filing deadline and protect your child's right to compensation, speak to an attorney as soon as possible to initiate the litigation process.
Birth Injury Statistics
Healthcare providers and medical staff who work with pregnant women must undergo strict training to provide sufficient medical care. Unfortunately, these professionals can commit acts of negligence that result in harm to both the mother and her child. Some of the most common birth and maternal injuries include the following:
Cerebral palsy: According to the Centers for Disease Control and Prevention (CDC), cerebral palsy is the most common movement disability among children. Approximately 1 to 4 infants per 1,000 live births will develop cerebral palsy. This condition is especially prevalent in children who are born prematurely or have a low birth weight.
Erb's palsy and brachial plexus injury: Erb's palsy is a birth injury that often occurs when the brachial plexus, or the network of nerves between the arm and the collarbone, suffer damage during birth. Research shows that Erb's palsy occurs in 0.9 to 2.6 out of every 1,000 live births.
Preeclampsia: Severely high blood pressure, also known as preeclampsia, affects every 1 out of 25 women during pregnancy. With early detection and monitoring, mothers can avoid potentially fatal complications. Unfortunately, not all doctors detect this condition in time.
Oxygen deprivation: Doctors must carefully monitor a baby's heart rate to ensure that he or she has an adequate oxygen supply. If any abnormalities are detected in the heart rate, these healthcare providers must act quickly to save the child and prevent potential brain damage or death. In developed countries such as the United States, oxygen deprivation occurs in two out of every 1,000 live births. 25 percent of all birth asphyxia survivors worldwide develop permanent neurological defects.
Postpartum hemorrhages: Childbirth can lead to significant maternal trauma, including uncontrollable bleeding, also known as hemorrhages. Doctors must carefully monitor mothers after labor to ensure they do not develop postpartum hemorrhages. Unfortunately, this condition occurs in approximately 1 percent to 6 percent of all United States deliveries. According to the CDC, 10.7 percent of all maternal deaths between 2014 to 2017 occurred due to hemorrhaging.
What to Do After a Suspected Birth Injury
The moments after a suspected birth injury can be scary and overwhelming, especially if you or your child have sustained life-threatening complications. Your first priority should be to assess the situation and receive immediate medical attention. Once you and your child receive initial treatment, you can take steps to preserve evidence and seek help.
First, all records related to you and your child's medical care and treatment. These documents will serve as important evidence in your future claim. If possible, save medical records related to your prenatal care as well as the birth itself.
Next, contact a birth injury attorney in Chicago as soon as possible. Your lawyer can explain your legal options and strategize your next steps. He or she will also launch an immediate investigation into the birth injury to determine whether it was preventable, helping you understand whether or not you qualify for a lawsuit. Armed with this information, you and your attorney can begin taking the first steps toward filing your claim and holding the medical provider accountable for the birth injury.
Birth injuries and birth trauma can have long-term, serious consequences. Your family and your child should not be forced to pay the price for the doctor's mistakes. At Duncan Law Group, our Chicago birth injury lawyers are dedicated to holding medical professionals accountable for their actions. Contact our law offices now at (312) 202-3283 for a free birth injury case evaluation in Cook County.